Posing Modernity: The Black Model from Manet to Matisse to Today has a long title but in this case its thoroughness mirrors the truly deep and expansive exhibition at the Wallach Art Gallery at the newish Renzo Piano designed Lenfest Center at Columbia University. Based on her disseration, Denise Murrell has curated an investigation of gender, race and class via the role of black female model in 19-21st century art history.
It's the precisely right exhibition at the right time at the right place.
Sponsored by the Ford Foundation, the exhibition takes as its premise the centrality of the black female figure in modern art, that these models were both much more important to the development of painting and to the personal lives of their painters than anyone has presumed. No longer exotic, they were full participants in the culture. They became individuals instead of stereotypes.
There are so many surprises in the exhibition that my companion and I, an erudite former curator and head of a foundation found ourselves constantly stopping and pointing things out to each other.
Who knew that Alexandre Dumas pere was black?
Who knew that Matisse regularly visited Harlem?
Who knew that La Dame aux Camelias and subsequent adaptation La Traviata was based on the story of a mixed race American actress called Adah Mencken who had been one of Dumas's many mistresses?
Who knew it was Baudelaire's visits with actress Jeanne Duval and his sessions with Laure, both Civil War era free black Parisians that inspired Manet's Olympia and other paintings?
Olympia is alas not here but you can always find her luscious white body, her black cat and Laure as her maid carrying flowers at the Musee d'Orsay where this exhibition is next destined. We are sorry to miss her in the flesh, since so much of the exhibition derives from this historic painting but instead we have a variety of prostitutes, nannies, slaves from the West Indies, circus stars and grisettes from Paris in images from Nadar, Degas, Norman Lewis, James Porter, James van Der Zee among others. it is another kind of bouquet.
The show summons how extensive the pattern of black modeling was for 160 years, how close some of the models were to these famous painters, and how much their work was influenced by the then novel inclusion of their race and gender in works no longer destined for the salon. The legacy of Olympia runs deep and long. The last room is devoted to contemporary riffs on the Manet from Ellen Gallagher to Mickalene Thomas.
For me, even as a writer not a painter, the painting has cast a long shadow, summoning the 19th century literary heroines who were both revered and sometimes destroyed by their desire and devil-may-care. Behind these paintings were some very brutal stories of painterly and writerly disaffection and dismissal. Yet in the end, these models have more than withstood the test of time and represent an uplift of subject and grace.
Columbia's new complex of buildings by Piano is a fine home for the show and rightly sited in Harlem and it bodes well for the university as a legitimate and first tier venue for class A material. Congratulations to all.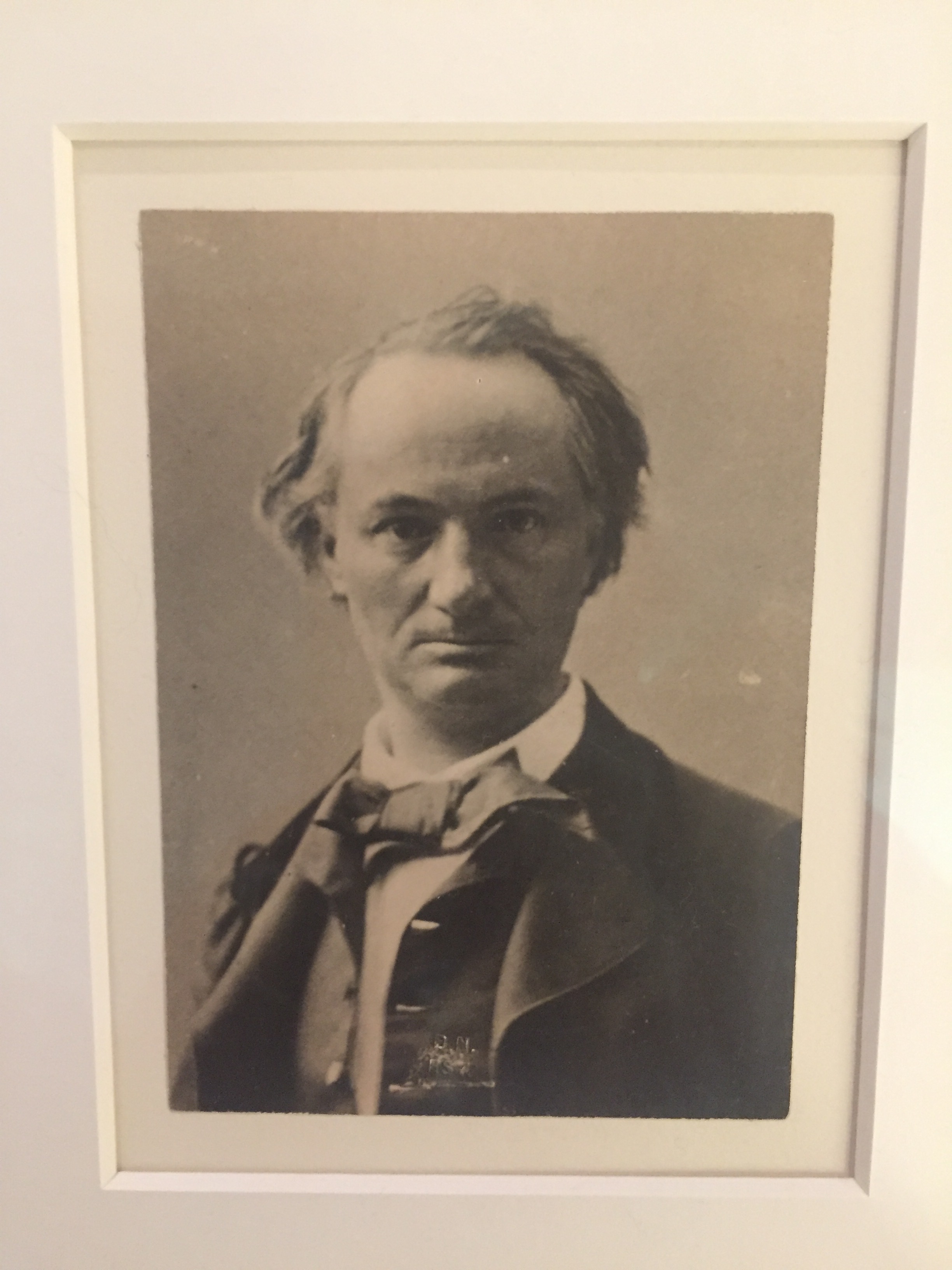 P S. I include two images of Manet and Baudelaire not only to show you how lively and modern they look but also to see that it's possible that Baudelaire was separated from Bill Murray at birth!